We've tried quite a few different products and techniques over the years.
The items listed here may not be the most expensive or the highest quality. Our goal is to recommend quality equipment you need to start beekeeping without breaking the bank.
We have no sponsored content so you'll get our unbiased opinion.
BeekeepingForNewbies.com is owned by Firefly Fields, LLC ("Firefly"). Firefly is a participant in the Amazon Services LLC Associates Program, an affiliate advertising program designed to provide a means for sites to earn advertising fees by advertising and linking to Amazon.com.
This site also participates in other affiliate programs and is compensated for referring traffic and business to these companies.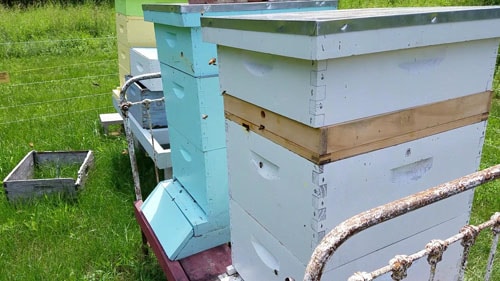 Best Beginner Kits
Beginning kits that include hives, frames and basic tools to get you started.
COMING SOON
Best Winterizing Equipment
Feeders, insulation and more gear to help your bees survive the winter,
COMING SOON